---
TIRTHAM CATTERY
"We are a small Maine Coon cattery. We give priority to the Quality of our cats. We treat them not just as an animal, but as our pets, our family, and our child."
Sorry, we don't have any available Maine Coon right now

FEMALE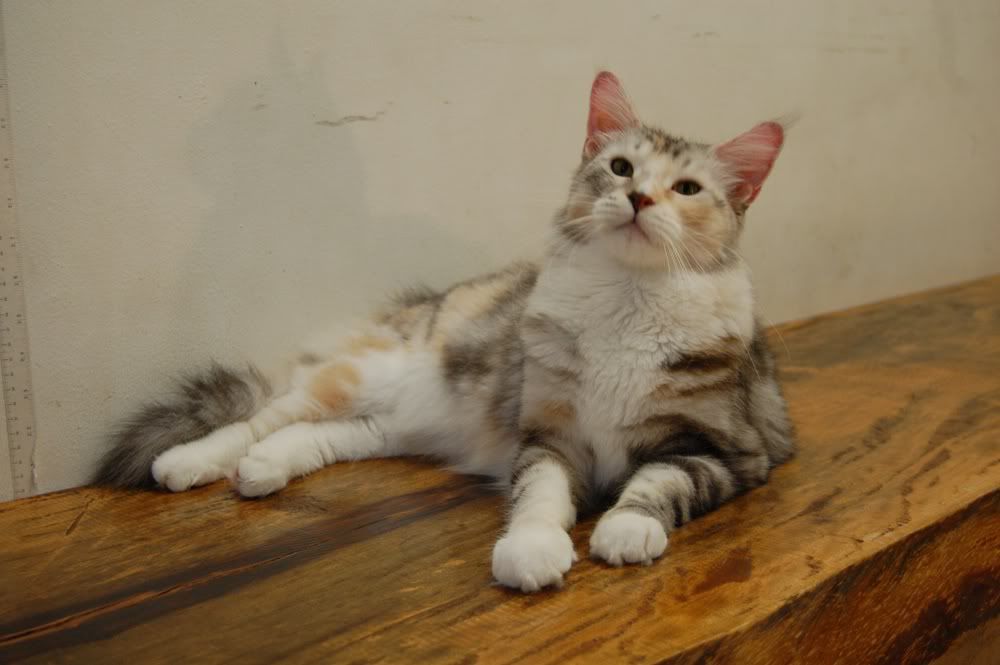 Arena Asmara Coon
(Imported from Malaysia)
Asmara is a wonderful cat. Unfortunately we had to spay her because of a closed pyo.
Maine Coon Female
Silver Patched Tabby - White
---
Available : masih tersedia
Option : sudah ada pesanan secara lisan maupun tertulis
Reserved : sudah di kirim deposit 50% untuk Adopsi
Sold/Have A New Family/Adopted : sudah dibayar penuh untuk Adopsi
---

CONTACT US
Tirtham Cattery
Jl. Palem Hijau 3 No 28, Taman Beverly Lippo Cikarang, Bekasi 17550
Jawa Barat - Indonesia

Email : tirtham_cattery@yahoo.com
Mobile : +62-818-91-91-46
Home : +62-21-897-42-61
Tirtham Cattery
---
---
TIRTHAM CATTERY - MAINE COON CATTERY - INDONESIA